Home to the National Memorial to the Few and The Scramble Experience
We hope you continue to enjoy reading about the work of the Trust, a registered charity that depends now, more than ever before, on the generosity of its supporters.
Here's one way of making 2021 a better year!


The hard-working team at the Battle of Britain Memorial Trust is currently busy sending out copies of a unique annual publication about the conflict that changed history – and one could be on its way to you.
 
1940 is an annual journal that is sent exclusively to members of Friends of the Few, our supporters' group that provides a range of benefits in exchange for an annual contribution to the charity's funds.
 
There are two levels of membership – one for those who live further afield and can't take as much advantage of the discounts on offer and one for local people who can visit more frequently. 
 
Benefits include free or reduced admission to our regular talks at The Wing – currently being held online because of the pandemic – and discounts in the shop and café. Both categories of membership, Hurricane and Spitfire, receive an annual copy of 1940, which is packed with unique stories about the Battle of Britain.
 
In this edition, former Memorial site volunteer Rae Bark tells the dramatic tale of how she and her father saw a Dornier Do17 crash near their home on the outskirts of Bexleyheath on 15 September 1940, now known as Battle of Britain Day. 
 
Rae's father was injured when the downed aircraft exploded, and when the seven year-old found her way home and told her mother that daddy "wasn't coming home", her poor mother fainted on the spot.
 
This years 1940 also includes a fascinating insight into Crayford's "unique and pioneering role" in aviation history, which includes the fact that the Vickers Vimy in which Alcock and Brown made their historic first non-stop flight across the Atlantic was designed and built in the town.
 
The good news is that new members of Friends of the Few don't just receive future copies of this unique magazine but, as a signing up bonus, are sent every one of the publications to date. That's 21 great editions, all for clicking here!




Don't miss the second of our exclusive webinars

Our exclusive series of free webinars by top speakers got off to a great start earlier this month when Battle of Britain author Dilip Sarkar delivered a well-received talk entitled Letters from the Few to a large online audience.
 
Dilip, who was made an MBE for services to aviation history in 2003 and a Fellow of the Royal Historical Society in 2006, has written around 40 books on the Battle of Britain and related subjects, with more in the pipeline.
 
His second fascinating talk, scheduled for 3pm on Wednesday 24 February, will reflect stories of casualties in the Battle, as told in his book Battle of Britain 1940: The Finest Hour's Human Cost.
 
Like the book, the talk will take a broad look at casualties amongst the Few and beyond. The book includes tales of civilians and seamen, groundcrew and WAAFs, aircrew who were killed in action during the summer of 1940 without qualifying for the Battle of Britain Clasp to the 1939-45 Star and even a German fighter pilot. 
 
The webinar will also be available for a limited time on the Trust's YouTube channel, while both Dilip's books are available for sale from the Trust's online shop.
 
The Trust's exclusive series of webinars will continue on Wednesday 10 March with a talk by historian, broadcaster and writer Paul Beaver on The Forgotten Few of the Fleet Air Arm, looking at naval fighter pilots who took part in the Battle of Britain.
 
Authors Christopher Joll and Melody Foreman will also be entertaining audiences on 24 March and 14 April respectively.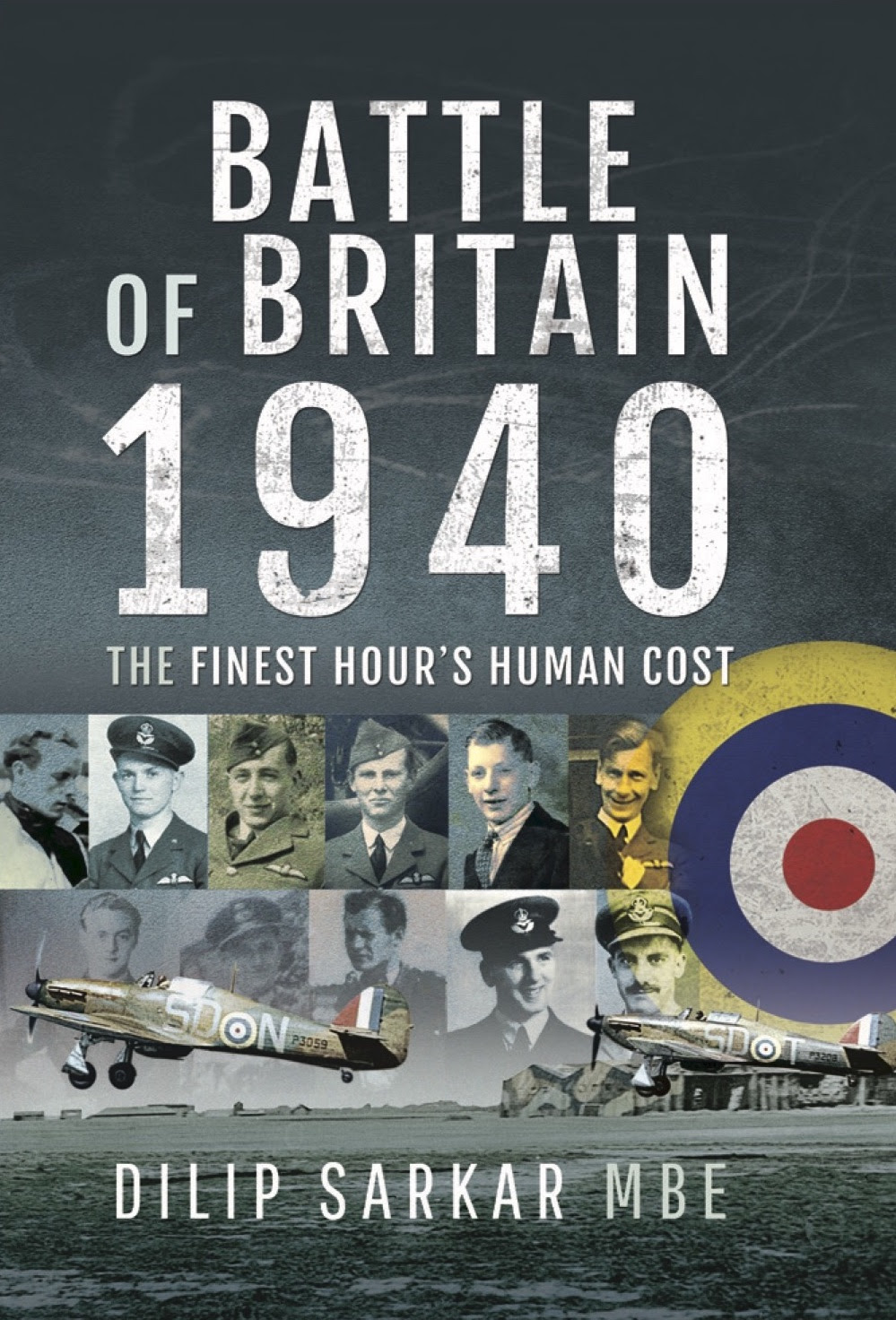 Christmas cash need spending?

While our online shop has a fantastic range of books on the Battle of Britain, including those by the authors delivering our online talks, it also offers much more.
 
The well-stocked shop has everything from hats and tee-shirts to jigsaws, model kits and prints, while our Collectors' Corner offers model aircraft, prints, first day covers and more, all signed by members of the Few. It's an ideal place to find a unique gift for a loved one – or simply to treat yourself!




We can't wait to welcome you back

We are waiting on the next Government announcement to tell us when we can start to welcome visitors back to the site, and we aren't expecting major changes any time soon. Until then The Wing and car park remain closed, although there is access to the exterior features of the site via the pedestrian gate. Please park sensibly, keep dogs on leads and observe social distancing at all times.

Photo taken by Greg Field.



A reminder
It costs £240,000 a year to keep this tribute to the Few doing the great job it does. Please help if you can, and spread the word to family and friends. To support the Trust, why not try our quick and easy text donation service? To donate £3, text THEFEW to 70331 To give £5, text THEFEW to 70970 For £10, text THEFEW to 70191
 
Alternatively, we also have a JustGiving page that makes it easy for supporters to contribute to the cause. Just follow this link to donate – or send a cheque made payable to the Battle of Britain Memorial Trust CIO to the secretary c/o PO Box 337, West Malling, Kent ME6 9AA.Check out the website 

Don't forget to keep an eye on our website for the latest news, or keep in touch via Facebook, Twitter, Instagram or LinkedIn. More information

For more information ring 01303 249292. You can reach the site from either Dover or Folkestone on the B2011 coast road. The postcode is CT18 7JJ and the open air aspects of the site are free to visit (but see story above).
Forward to friends and family who might be interested in the Battle of Britain