Library image
Dover District Council has thanked Gurkha soldiers and their families, who joined forces for a community litter pick this weekend around the Burgoyne Heights area in Dover to mark the change-over of battalions.
The event was organised by Gurkha soldiers, as a way of thanking the local community for the support and welcome they have enjoyed. The event was supported by DDC, who provided litter picking equipment and collected the bags afterwards.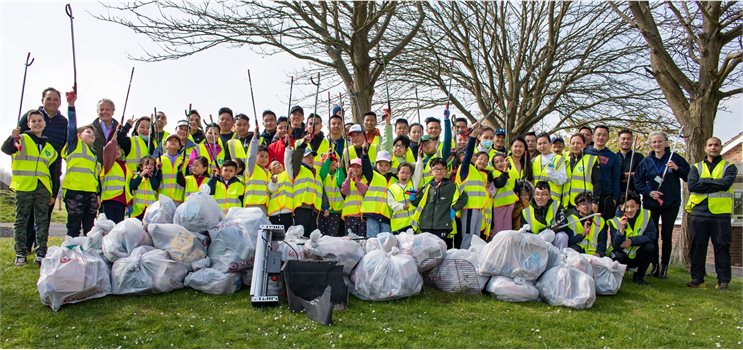 The litter pickers were joined on the day by DDC representatives, including Cabinet Member Cllr Oliver Richardson. The litter pick collected more than 20 bags of litter. On the day the battalion presented a commemorative plaque to Cllr Richardson.
Cllr Oliver Richardson, DDC Cabinet Member for Community, said: "We would like to say a big thank you to the Gurkha soldiers and their families for all their hard work. The Gurkhas are one of the most respected regiments of soldiers in the British Army, and it has been a pleasure to welcome them into our community."
A spokesman for the Battalion, Captain Premkaji Gurung, said: "It has been a great pleasure and benefit for our families to participate in such a project that gives something back to the local community and emphasises the importance of voluntary work and caring for the environment. I would like to thank all that took part as well as Dover District Council for their invaluable support both during this event and for the past five years that 1RGR has been based in the UK."