By Ray Duff – To allow carriageway resurfacing works to be carried out, Kent County Council has made an Order to temporarily prohibit through traffic on A2034 Cheriton Gardens and A2034 Shorncliffe Road, Folkestone.
The one-way order will be suspended at Millfield and Manor Road to allow access for residents.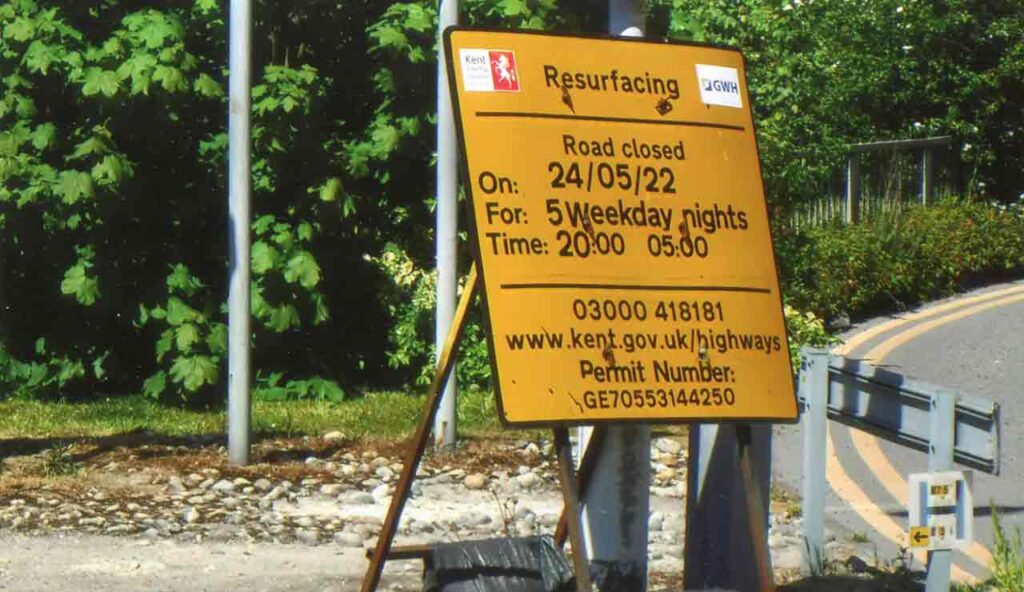 The closures are planned week nights between 20:00 hours and 05:00 hours from 24th May 2022, with estimated completion by 31st May 2022, or where stated on a valid Permit (GE70553144250-02/GE70555703162-02 – Kent County Council). The scheduled dates may vary for these works with appropriate signage displayed on site and the works will be displayed on One.Network
The roads will be closed for the entire length.
The closure is required for the safety of the public and workforce while carriageway resurfacing works are undertaken by Kent County Council.
The alternative route for any through traffic is via A2033 Bouverie Road, Castle Hill Avenue and vice versa.
For information regarding this closure please contact Kent County Council, who will be able to assist with the scope of these works.