Early preparations for a Somerset Road, street party on Saturday Photo: Ray Duff…
By Ray Duff – Cheriton homes, shop windows, street parties and church exhibitions were bedecked with decorations for the Queen's 70th Anniversary Jubilee celebrations over the weekend.
Many shop fronts on Cheriton High Street decorated windows full of bunting, flags and children's art displays for all to enjoy.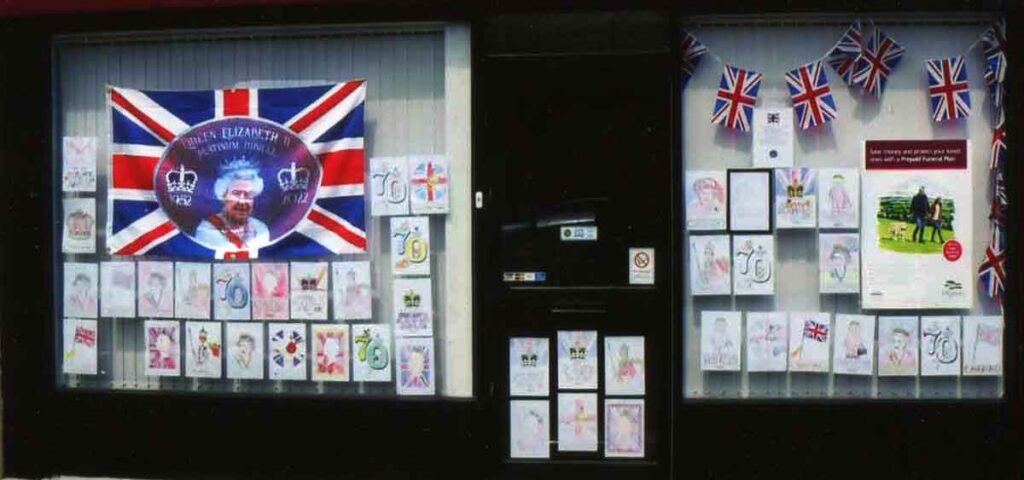 St Hilda Road, Royal Military Avenue and Somerset Road homes, where there were street parties joined in their local festivities.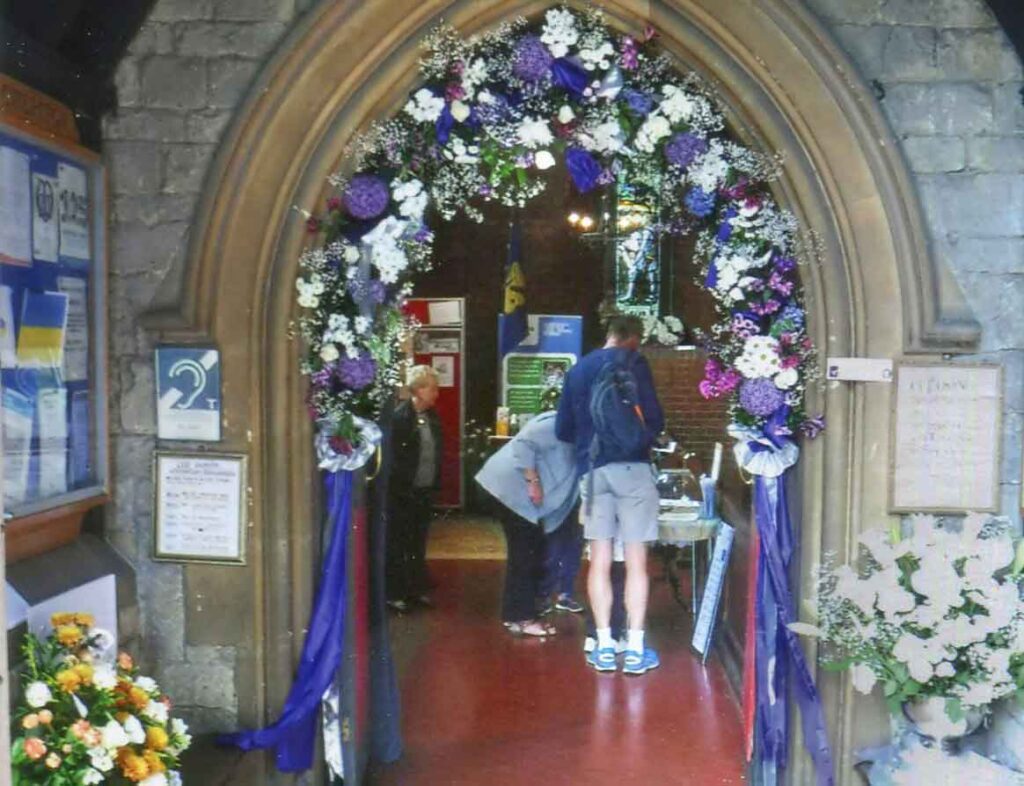 Local Churches also held events such as music performances at St Andrew's Methodist Church, Flower displays at All Soul's Church, and a local history exhibition at St Martin's Church in Horn Street.