A free digital skills course to help people find long-term employment is being rolled out across the district – and there's a laptop to keep for all those who complete it.
The launch of the Essential Digital Skills Qualification (EDSQ) course at six community hubs is part of a project by Dover District Council working alongside EKC Group.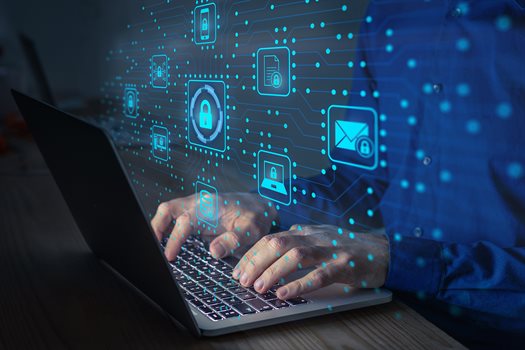 The aim is to assist those who are furthest from the job market to gain a recognised qualification to help them find sustained employment or go on to further education.
Those who sign up for the course will learn how to use basic computer software and be given the skills to make the internet work for them when it comes to finding a job.
And an extra perk is each student will be given a laptop to take home with them upon completion of the four-week course.
Applicants simply have to be over the age of 18, live within the Dover district, and want to develop their employability or even further their career.
You can sign up at the following times at one of the six locations:
St Radigund's Community Centre, Poulton Close, Dover, CT17 0HL – Monday, June 27, at 10am in the Acquire drop-in hub.
Aylesham Welfare Leisure Centre, Spinney Lane, Aylesham, CT3 3BE -Tuesday, July 5, at 10am in the Acquire drop-in hub.
Betteshanger Social Welfare Scheme, Cavell Square, Deal, CT14 9HR – Wednesday, July 6, at 10am in the Acquire drop-in hub.
Dover Outreach Centre, 103 Maison Dieu Road, Dover, CT16 1RU – Thursday, July 7, at 2pm.
Age UK Sandwich, 19/21 Cattle Market, Sandwich CT13 9AP – Wednesday, July 6, at 2pm.
The Royal Marines Association, 37 The Strand, Walmer, CT14 7DX, start date TBC
The hubs will be fully supported by an EKC Group tutor at a set time and day for the duration of the course.
Cllr Oliver Richardson, Deputy Leader & Portfolio Holder for Community and Corporate Property, said: "The EDSQ courses are a great chance for people to build up the skills needed to find long-term employment and training or, for those already in work, to further their career.
"I am pleased that, through working with EKC Group, we are able to help provide this exciting opportunity across the district."
The EDSQ courses at Aylesham, St Radigund's and Betteshanger are being supported by the council's Acquire project, which supports 18-25 year olds in gaining skills, qualifications and experience to achieve their career goals.
The Acquire drop-in hubs run from 10am-1pm on Mondays at St Radigund's Community Centre, Tuesdays at Aylesham Welfare Leisure Centre and Wednesdays at Betteshanger Social Welfare Scheme.
For more information about Acquire see Acquire (dover.gov.uk) and for more on EKC Group visit www.ekcgroup.ac.uk
---
Please note
Participants do not have to be unemployed to attend an EDSQ course.
---