Openreach and charity Crimestoppers have launched an urgent appeal for anonymous information after series of thefts of vital communications cables in Kent.
There is a reward of up to £1,000 for information that results in the conviction of those responsible for outages affecting Benchley, Wateringbury, Benenden, Bethersden, Loose, Gillingham and New Ash Green.
The charity Crimestoppers and Openreach, the UK's largest phone and broadband network, are appealing for information after a spate of damaging cable thefts that have occurred throughout June across the county of Kent.
Large sections of live cable were pulled from the underground communications network at Horsmonden Road, Brenchley on Thursday, 2 June. This location was repeatedly targeted again on Saturday 11 June and twice in May. Other affected locations include Tonbridge Road, Wateringbury, which was hit on Friday 3 June, with Linton Road, Loose on Mon 7 June, and Kingsdown Road, Deal on Friday 10 June. Vital equipment on Benenden Road, Benenden was stolen on Tuesday 14 June and Ash Road, New Ash Green was damaged on Tuesday 21 June.
Night time
These thefts all occurred in the hours of darkness between 11pm and 4am.
There have also been attempted thefts and damage to the network by cutting the cables at Ethenden Road, Bethersden on Sunday 12 June, and Otterham Quay Lane, Gillingham on Friday 17 June. The damage has left hundreds of residential and business customers at each location without use of their phone lines, broadband and TV services.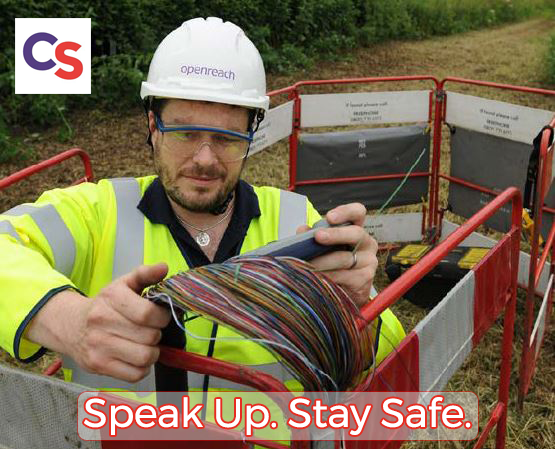 Significant damage has also been caused to street furniture and farmland, where cables have been dragged through fields. Openreach engineers are working as quickly as possible to restore services to those customers affected.
Reward
Openreach has a partnership with the charity Crimestoppers that offers a reward of up to £1,000 for information on cable thefts leading to the arrest and conviction of those responsible. If you have any information about these incidents, please contact the charity Crimestoppers, 100% anonymously, on 0800 555 111 or use the Anonymous Online Form at www.crimestoppers-uk.org.
Stay anonymous
Mick Duthie from the charity Crimestoppers, said: "The people behind these crimes care little about the consequences or the fact that hundreds of residents and businesses have been badly affected with a loss of vital broadband, telephone and TV services. The impact and disruption cannot be underestimated.

"This is not a victimless crime and we are urging anyone with information on those behind the thefts to speak up. We know that some people feel unable to speak directly to authorities, which is why Crimestoppers is here to help. You can tell our charity what you know whilst protecting your identity and staying completely anonymous. We've kept that promise since we began in the 1980s."

Mick Duthie
Richard Ginnaw, Head of Security Services for Openreach, said: "These incidents have severely impacted the day-to-day lives of people across these areas of Kent throughout June.

"We are working closely with the police to catch those who are responsible and have deployed additional security enhancements across the area, but we also need your help.

"Please be vigilant, and if you saw anything suspicious on or around the time of the incidents, or know who is involved, please report it. If you prefer not to speak directly to police, contact the charity Crimestoppers anonymously.

" If you have any information on these incidents, please contact Crimestoppers by calling freephone 0800 555 111 or fill in their simple and secure anonymous online form at www.crimestoppers-uk.org.You'll stay 100% anonymously. Always."

Richard Ginnaw