Dover District Council is expected to create 100 jobs as it expands its Dover Port Health Authority (DPHA) service to meet the need for increased imported food safety controls at the border.
The first phase of recruitment for 60 posts has been launched and local people are being encouraged to explore the wide range of new jobs on offer, from port health and technical officers, to operational managers, team leaders and administrative staff.
Lucy Manzano, Head of the Dover Port Health Authority, said: "This is an exciting time to join us as we expand our operation to ensure food security at the border. When fully operational the expanded Dover Port Health Authority will be pivotal in ensuring the smooth flow of safe food through Europe's busiest ferry port and onto the shelves of shops and supermarkets across the country.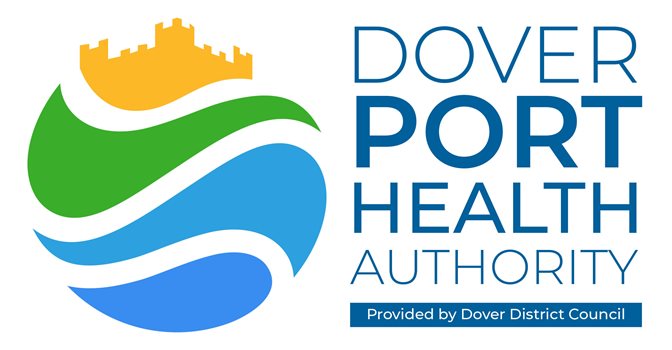 "We have an exciting range of skilled jobs on offer and would like to hear from local people with experience in the food, cross-Channel and logistics industries. Maybe you've recently left catering college or think you have relevant skills or experience that you could bring, if so, we want to hear from you. There will also be a range of administrative and business support roles.
"As we operate 24-hours a day, seven days a week, there is scope for flexible work patterns, including both full-time and part-time posts. There are also a wide range of attractive public sector benefits and shift allowances."
Port health controls are managed by local authorities who enforce regulations on behalf of central government. This includes checks on imported food, inspecting ships for food safety and infectious disease controls, as well as general public and health protection within the port environment.
As the UK has now left the EU there will be border checks on goods coming into and leaving the country from 1 July 2021, including products of animal origin, high-risk foods not of animal origin, organic, and fish products.
---
---
DDC has received £4.3 million in funding from the Department for the Environment, Food and Rural Affairs (DEFRA) for the expansion of the Dover Port Health Authority.
The Leader of Dover District Council, Cllr Trevor Bartlett, said: "It's great to have some good news on the jobs front at a time when many local people are facing uncertainty as a result of the pandemic.
"The expansion of our port health service is vital to the smooth running of the border at Dover, and to the protection of food safety and public health in the UK.
"Many local people will have skills and experience that can be readily applied to the work of the Dover Port Health Authority and we encourage them to apply."
To search the vacancies and to apply visit www.dover.gov.uk/jobs.