The Wreaths placed around the RAF Battle of Britain memorial Photo: Ray Duff
By Ray Duff
Around 50 people congregated on The Leas on Wednesday evening to mark the first full commemoration of the end of the Battle or Britain beside the RAF memorial, for two years.
The poignant event was attended by members of the public alongside local councillors, members of the Royal British Legion, Air Training Cadets and military service personnel alongside the Town Mayor of Folkestone Cllr Michelle Keutenius, the Mayor of Hawkinge Cllr Philip Martin and the deputy Mayor of Folkestone Cllr Nicola Keen.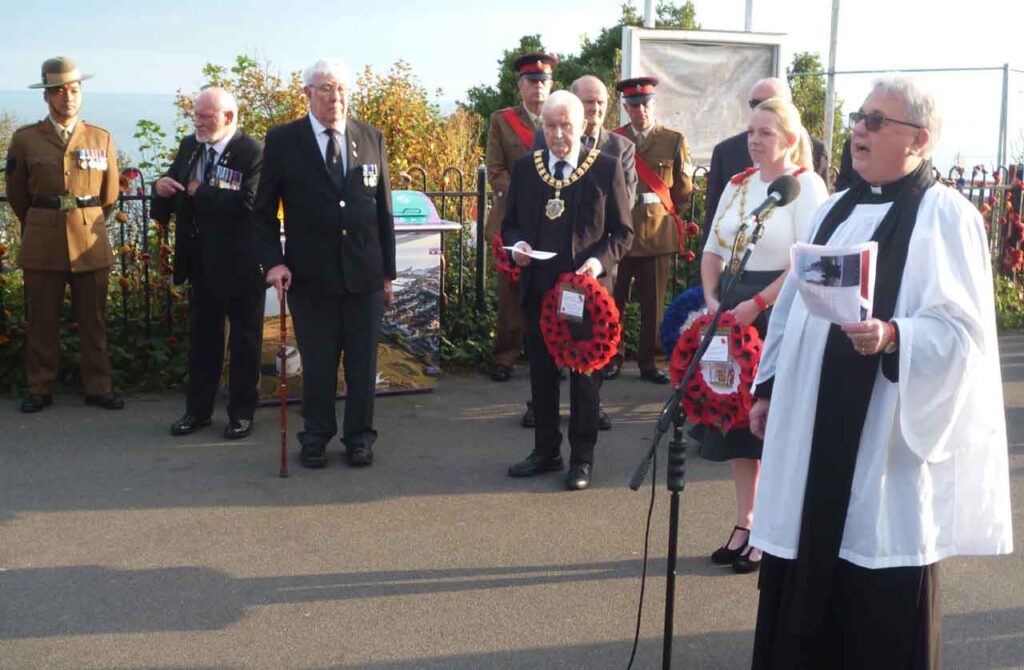 The service was led by the Mayor's Chaplain the Rev Robert Weldon who welcomed all to the event and recounted the bravery of the men who fought the battle in 1940 both on the ground and in the skies of Britain especially across Kent.
It was followed by the Exhortation and the Last Post played by Bugler Chris McNeilly of the Coldstream Guards and the 2 minute's silence with the lowering of the Strandards. After Reveille, which was also played by Chris McNeilly, the Kohima Epitaph was read followed by the laying of memorial wreaths by The Mayor, local Royal British Legion groups, The Royal Artillery and Kent Army Cadet Force.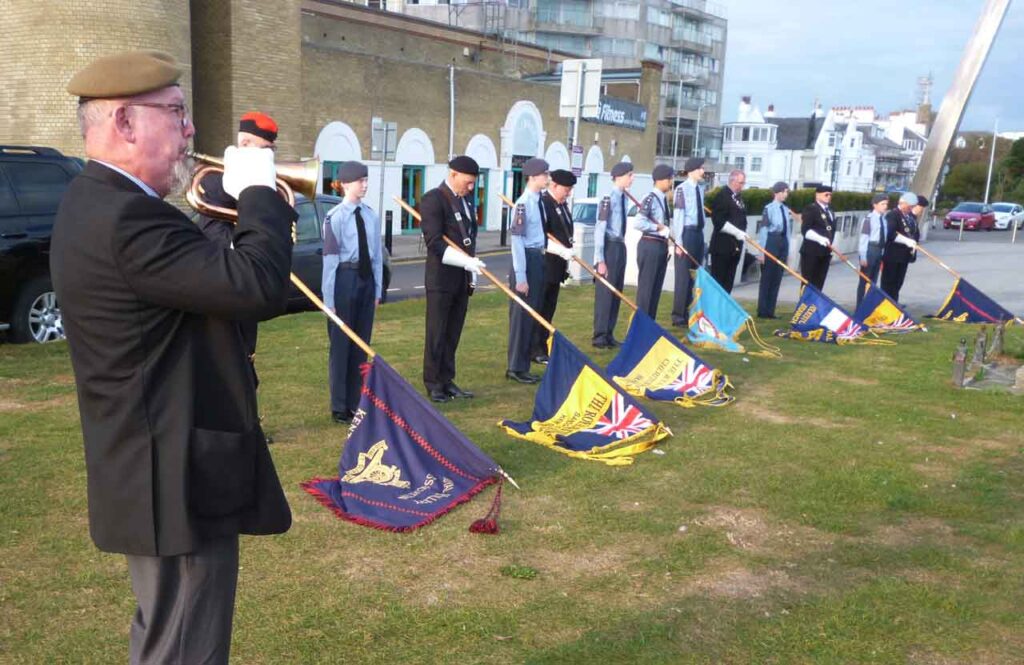 The Rev Weldon then gave The Blessing and an address was given by The Town Mayor thanking all for attending the important, and usually annual, event.