Pictured (left to right): Tom Hall, Vice-President of Experience, Lonely Planet; Deirdre Wells, Chief Executive, Visit Kent; Chris Townend, Head of Investment, Growth & Tourism, DDC
Dover District Council is showcasing White Cliffs Country on a global stage this week at the World Travel Market (WTM) in London.
More than 140 destinations are represented at WTM London from 1-3 November for the largest industry gathering since the pandemic began.
Coming hot on the heels of Lonely Planet naming Kent's Heritage Coast as one of its must-see destinations for 2022, Dover District Council is turbo-charging efforts to bring back tourists to the district following the pandemic.
Research released at WTM London reveals that UK destinations, suppliers and attractions are set to see a sustained recovery in 2022 with inbound and domestic holidaymakers' keen to explore the British Isles.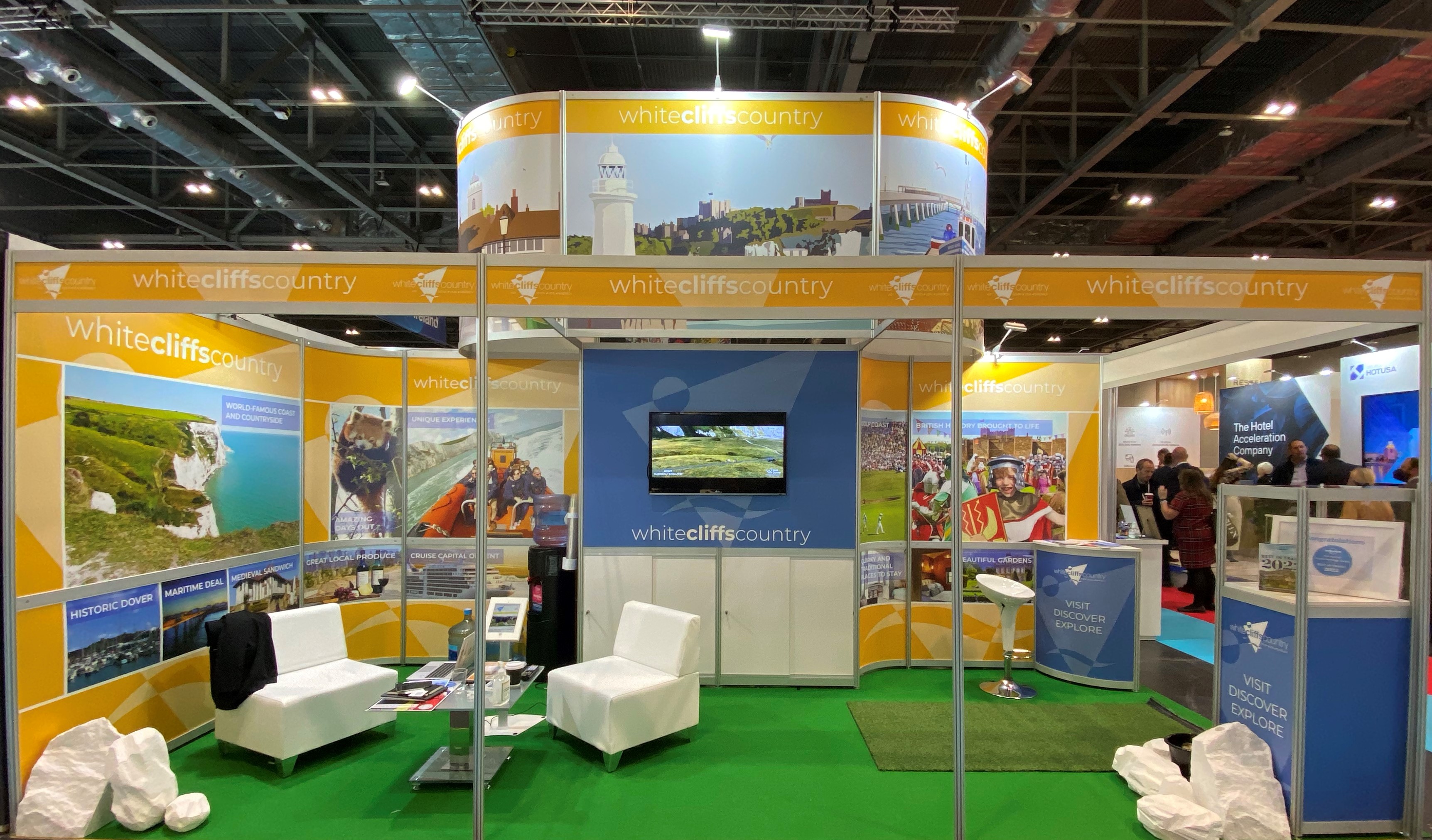 Cllr Trevor Bartlett, Leader of Dover District Council, said: "We're delighted to be showcasing White Cliffs Country at World Travel Market in London. It's the perfect opportunity to support our tourism businesses across the district, and to promote the district to major travel buyers on an international stage.
"We're determined to see tourism playing a key role in our bounce back from the pandemic with new investment in attractions and experiences, and to build on the district's excellent transport links with London and the near Continent to attract both domestic and international visitors."