The front of the old building and sign board Photo: Ray Duff
Words and pictures by Ray Duff – The long standing and popular former Dance Easy club building in the middle of Folkestone's historic The Bayle is being demolished leaving locals with only memories of its glory days.
The venue was originally built and named the Priory Hall, The Bayle and officially opened on 7 December 1935 as reported in the local press of the day.
The proprietress was Miss H Mordaunt with bookings made by Mr H. Mordaunt. The venue held around 100 people and had a small side-room and two dressing rooms. It was used for a wide variety of social and other events for many years and was later run for many years by Don Morell.
By the early 1970s the venue changed hands and was re-named 'Dance Easy' when re-opened in 1974 by Eric Bass.
The venue continued until several years ago when it closed for good though there was a battle on the try to save in for further community use. Sadly these failed and the site was eventually purchased by a developer for redevelopment.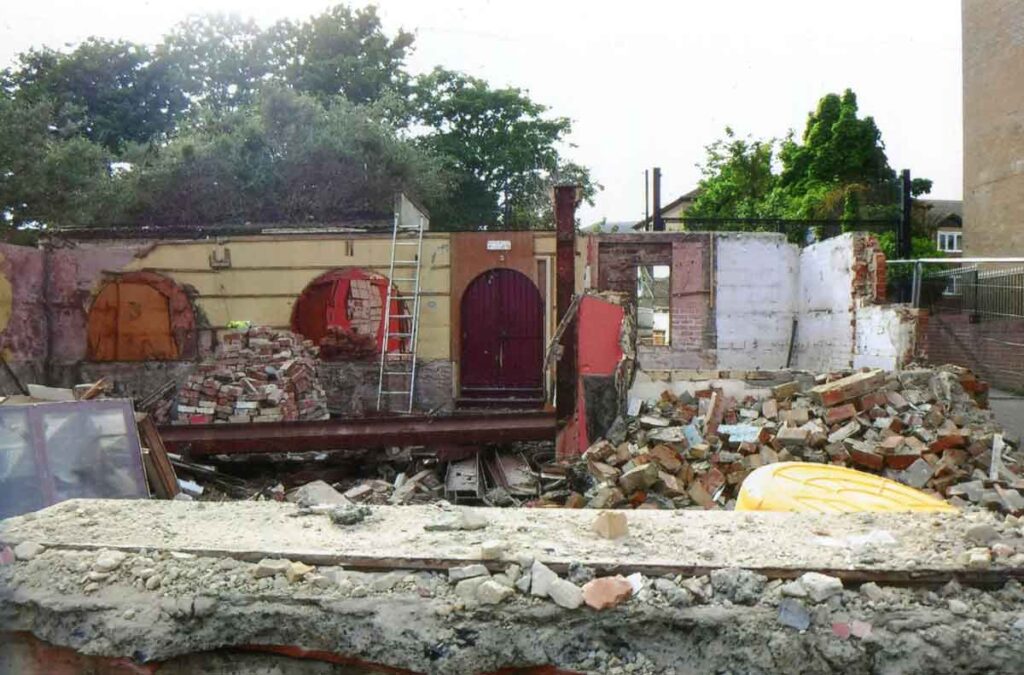 The site, once cleared will then have Kent Archaeological Projects in to excavate as The Bayle is a very important historical area. Indeed, very nearby were found artefacts and building remains dating back to the medieval, Anglo-Saxon and Neolithic periods, as well as Pleistocene animal bones dating from millions of years ago, during previous excavations or other works ahead of new buildings.
Once the archaeological work is completed the site is to be rebuilt with flats but with a community space included on the ground floor.